Guest teachers of the Tai Chi Studio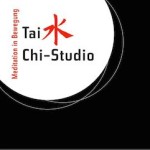 Since 1993 I am inviting teachers to my school to teach tai chi workshops. Here is a list of all I remember. In case I forgot one please contact me.
Most of these teachers and Masters taught at the "International Push hands Meeting", Taiji Forum Meeting and the " 2nd Cheng Man Ching Forum".
Germany:
Christel Proksch, Bremen
Wilhelm Mertens, Hamburg
Helmut Oberlack, Hamburg
Christian Unverzagt, Heidelberg
Michael Plötz, Hamburg
Loni Liebermann, Herzogenrath
Daniel Grolle, Hamburg
Michael Plötz, Hamburg
Detlef Klossow, Düsseldorf
Dagmar Klossow, Düsseldorf
Nabil Ranné, Berlin
Hella Ebel, Osnabrück
Friedhelm Tippner, Neuss
Giles Busk, Berlin
Jan Silberstorff, Hamburg
Angela Menzel, Göttingen
Lauren Smith, Rheine
Olaf Gallus, Hannover
Manfred Steiner, Hannover
Frieder Anders, Frankfurth am Main
Kirsten Wendt, Oldenburg
Karin Krudup, Bielefeld
Ortrud Arden, Wunstorf
Christian Auerbach, Bovenden
Dr. Ernst Michael Beck, Hannover
Martin Bödicker, Düsseldorf
Karin Böskens, Düsseldorf
Amal Berrada-Guzzibent Driss, Steinhude
Siegbert Engel, Reichshof
Manfred Folkers, Oldenburg
Hans Folta, Hannover
Annika und Helmut Gabel
Maria Rijuta Lehrmann, Hannover
Jörg Luthard, Köln
Sukhan Reimann, Wunstorf
Klemens J. P. Speer, Osnabrück
Gertrud Schröder, Freiburg
Asta Steckert, Wentorf
Sasa Krauter, Karlsruhe
Susanna Stolzenwald, Steyerberg
Ralf Gumpfer, Hannover
Wang Ning, Frankfurt a. Main
Dr. Klaus-Heinrich Peters, Hamburg
Jo Augustin
Netherlands:
Epi van de Pol, Uetrecht
Rob und Erich Völke, Veenendaal
Judith van Drooge, Zwolle
Rob van Ham, Nijmegen
Maartje van Staalduijnen
Laura Stone, Deventer
Henk Janssen, Amsterdam
Daan Hengst
Italy:
Roberto Benetti, Vicenza
Tiziano Grandi, La Spezia
Flavio Daniele, Bologna
Massimo Coltelo, La Spezia
Gianfranco Pace
Margherita Padalino
Adam Mizner
UK:
Ronnie Robinson, Glasgow
Bob Lowey, Glasgow
Eva und Karel Koskuba, London
Emma Lee
Barry McGinlay
Tomasz Nowakowski
Tchech Republik:
Zhai Hua, Prag
Tomas Vanek, Prag
Zhai Hong Yin, Prag
Danmark:
Torben Rif, Jelling
France:
William Nelson, Périgueux,
Goerge Saby, Cruzy
Nicolas Julian, Nantes
Anya Meot, Paris
Marianne Plouvier
Lac Ly-My, Choisy Le Roi
Thierry Alibert, Gourdon
Sweden:
Paul Silverstrale, Linköping
Bulgaria:
Maria Nedelcheva, Russe
Georgi Denichim, Sofia
Spain:
Luis Molera, Madrid
Fernando Chedel
Mario Napoli
Austria:
Madrina Maria Rößler
Niki Deistler
Yonghui Deistler-Yi
Switzerland:
Cornelia Gruber, La Chaud de Fonds
Belgium:
Jean Luc Perot, Brüssel
USA:
William C. C. Chen, New York
Dr. Tao Ping Siang, Taiwan/USA
Ellen und Katy Cheng (Töchter von Prof. Cheng Man Ching)
Nathan Menaged, Ohio
Ken van Sickle, New York
Christopher Luth, USA
Australia:
Tony Ward
Chin Kham Yoke
Taiwan:
Hsu Yee Chung, Tapeih
Wang Chin Shih, Tapeih
Rosa Chen, Tapeih
Serge Dreyer, Tapeih
Hongkong
Yang Yunzhong
Malaysia:
Lau K. King
Newseeland:
Wee Kee Jin
Author and images: Nils Klug