Tai Chi Studio Hannover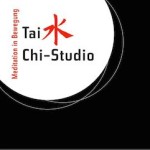 The Tai Chi Studio Hannover, Germany offers regular classes and workshops in Tai Chi-Form, Applications and Push Hands. Once a year the International Push Hands Meeting takes place in February and Master Chen is regulary invited for a workshop in Hannover.
Newsletter
If you want to receive our newsletter please subcribe on the German home site in the sidebar. The newsletter is in English and German.
We are working on the 2019 program right now. It should be done by February 2019.
Some dates are online already!
Health and relaxation are often quoted as a reason to practise Taijiquan. One further aspect of Taijiquan is that of "mediation in movement", which can be developed after the outer choreography of the form is internalised by the student. A third aspect of Taijiquan is commonly referred to as the "martial aspect": Contrary to the solo exercises of e.g. Health Qigong, all movements of Taijiquan can be traced back to their martial applications.
Taking these roots seriously leads to a "hands-on" approach towards learning and teaching: Any Taijiquan movement can be tested (and improved!) by means of partner work. Working with a cooperative partner, we want to look behind the surface of those punches and throws. In practical exercises covering form application as well as Push Hands, you are invited to discover another layer of martial Taijiquan, which is closely related to the health aspect: the aspect of efficient movement, which includes both structural (bones, muscles, …) and energetic (momentum and timing) questions, and the communicative aspect of how to be a good partner.
As we will mainly work on the Taiji principles, the workshop is open to all styles and levels.
Workshops GM William C C Chen in Deventer (NL)
GM William C C Chen will be in 30 of August to 2 of September 2019 in Deventer, Netherlands.
Info Deventer: www.thestudiotaichi.nl
20th Push Hands Meeting in Hannover
will take place 26 of February to 1 of March 2020.
The programme for the upcoming Push Hands Meeting will be published September 2019. If you register and pay before 31st of December 2019 you will receive a 10% discount. More Information you will find on www.push-hands.de.
Introduction to push hands
The introduction to Push Hands is a continuous five day workshop especially designed for (Tai Chi) beginners and all people new to push hands. Its goal is to give everybody the means and the confidence to practice free pushing hands in a spirit of fun and communication.
We will work with simple partner exercises that will be refined during the course of the week. Building upon a few basic rules, we will also begin to experiment with free pushing hands that does not follow a set pattern.
Subjects covered are: Protect yourself first, How to be a good partner?, listening, neutralizing, responding. The focus of days 1-3 will be on "yield and wait", while the key aspect of days 4 and 5 will be expanding (uprooting and exploding).
Accessible to all.
Workshop with Master Chen in Hannover

Tai Chi Chuan Workshop with Grandmaster William C. C. Chen in Hannover. 2018 Master Chen will offer a workshop in Hannover again! Topics: Tai Chi Form, Push Hands and Application.
Tai Chi Chuan DVD with Grandmaster William C. C. Chen
Information about the new DVD about Grandmaster William C. C. Chens Body Mechanics of Tai Chi Chuan, a workshop documentation. Grandmaster William Chi-Cheng Chen has studied tai chi chuan for over 60 years creating his widely acclaimed system of "Body Mechanics", looking at the effective application of tai chi chuan as both a realistic system of self-defense and health maintenance. As special feature the DVD contains an unique interactive keyword index. To use the DVD as kind of "reference book" simply pick the aspect you are interested in, and a click on each of the dots behind the keyword gets you to a different part of the DVD dealing with this topic. After the excerpt is finished you automatically will be redirected to the keyword menu again.
Google Map "Tai Chi Studio"
Author and images: Nils Klug