Dear Tai Chi friends,
Attentively listening to the promises of reopening after the second lockdown in Germany and seeing the progress of the vaccination campaign, we are happily awaiting the reopening of our school.
In this spirit, we just want to send our greetings all over the world to tell you we are still here!
The last year
… was tough for us, because we couldn't meet a lot of you guys and some of our dearest projects had to be put on hold. But – we held our heads up high and managed nonetheless to be productive in other ways.
Tai Chi Studio
After the shock, we put on our overalls and got our hands dirty.
Our studio's atrium now has got a new lighting installation for serious working during daytime and long evenings with Tai Chi and music. We also renovated our small room: a freshly oiled dance floor and new light is waiting for you and us.
And until we meet again in person, you probably may want to visit our school's Facebook group "Yang Style 60 movements" and connect with over 5.000 Tai Chi fans from around the world.
Taiji Forum
We also put a lot of work into our German web portal and into its "little sister", our English website, which actually is not as little anymore as it used to be.
Our Cheng Man Ching series got a lot of encouraging feedback. Thus, we are even more motivated to continue our work on the history and the development of our style.
Tai Chi Sword – Ken van Sickle
For some months now, we have been regularly publishing parts of Ken van Sickle's Tai Chi Sword. For the first time, there is also a German translation available, which we did ourselves (thanks, Gabi!).
Tai Chi Sword English
Tai Chi Schwert deutsch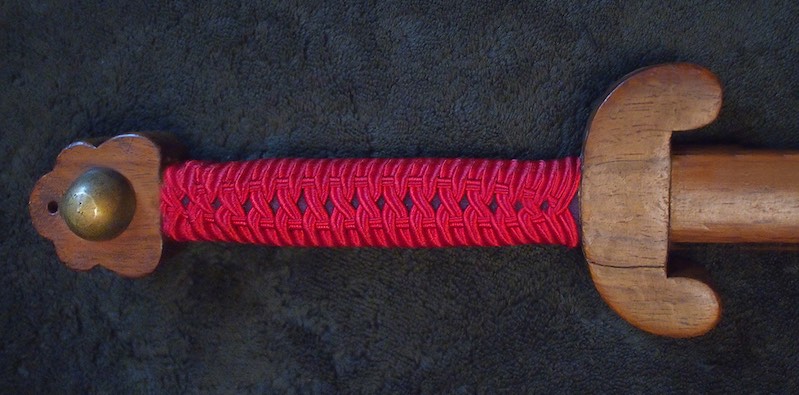 Cheng Man Ching's Tai Chi System
Currently, over the next few weeks, we are also publishing new articles by Ken van Sickle: Notes on Cheng Man Ching's Tai Chi System (in English and German). We want to thank Ken for his dedication to the art and the open and kind manner in which he freely shares his insights.
Dr. Tao Project
Rummaging in our archives, I found some pictures of Dr. Tao Ping-Siang, which inspired me to get back in contact with an old Tai Chi brother in the US. It turned out that he has some workshop videos of Dr. Tao, which we are now processing for publication. We are also currently working on some articles about Dr. Tao who was my second teacher.
Workshops and Meetings
And here we go (again)! 🙂
There are some things that we are already able to announce:
Tai Chi Sword and Fencing Workshops: Up for a fresh (re)start
We will restart our sword workshop series anew, as it has been a while since the last workshop.
The dates will be announced as soon as we have some certainty concerning the planning process.
21st International Push Hands Meeting
After one year of forced absence, we are now starting to work on the next meeting. In all probability, it will take place in our usual time slot in spring 2022.
The Future: "free to go" – 逍遙 (xiaoyao)
After several years of research and of developing a new methodology, we are finally "free to go"! – Our new teaching media are queueing for publication and we are currently planning a modularised Tai Chi teacher training starting in 2022.
Take care and see you as soon as possible!
Many greetings from Hannover
Nils
And one for the road 😉
"Tai Chi form practice that ignores functional applications bestows health benefits that are artificial at best."

Cheng Man Ching
---